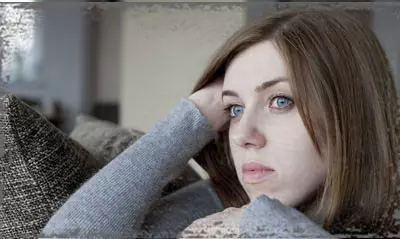 Dear Becky –
I am a 15 year old girl and I am pregnant. My aunts and granny and some of my mom friends want me to keep the baby.  My dad and brother said no. I don't know what I want to do.  I need some help on what to do. I want to finish high school and go to college. I don't think I can do the baby thing.  Please help.
Hey DeDe,  I can relate to your situation SO much. I got pregnant when I was 16 and was so confused. I never planned for anything like that to happen and I was just in shock. Everyone around me was telling me something different and I was just confused.

To sum it all up, I ended up choosing to keep my baby. I was really scared, but I read a lot about some of my other options like abortion and adoption and I knew that keeping my baby was the right thing to do. I talked to someone who also told me that it was against the law for anyone to coerce you into having an abortion, and I realized that even if anyone in my family wanted me to have an abortion to get rid of my baby, that I didn't have to. It seemed pretty impossible but I kept her. I'll tell you honestly that I am 110% sure that I made the right choice. Being a parent is hard work, but it is SO worth it.
My daughter is 3 now and I'm in college. I'll graduate soon with a degree.
I didn't think I would be able to go to school, I thought that if I kept my baby that it would mean that I would have to stay home the whole time with her, and that's not the case! There are so many options out there even when it doesn't seem like it.
I would be happy to talk to you more about anything you want. Let me know what happens, okay? Hang in there. I know it's tough, believe me! Email me anytime, I'm here for you.
Love, Rachel
Hi Rachel —  I got your e-mail thank you .  Over the weekend I done a lot of thinking about what to do.  I talk to my mom and she said to keep it.  I also talked to my aunts and they also said keep the baby.  My moms family is so supportive.   My dad is not talking to me and he thinks that my mom is wrong for not getting rid of the baby. My mom said we will leave him and the situation in GODS hand.  My baby is due Nov.22.  Thanks again.
Love DeDe 
DeDe, I am so happy that you have made this choice. This is not something that you will regret later on in life. You are choosing to Stand Up for your baby! You'll be such a great mom.  🙂  You will love your baby so much, this is going to completely change your life! Let your parents work their own troubles out and you're right, leave it to God. He will take care of this. He will take care of you, and He will take care of your baby. You are making the right choice now, and I promise that God will bless you for this. He created your baby, and you are doing the right thing.
If you ever need to talk, I'm here, okay?
I'm SO happy for you.  🙂
Love,
Rachel