This topic contains 0 replies, has 1 voice, and was last updated by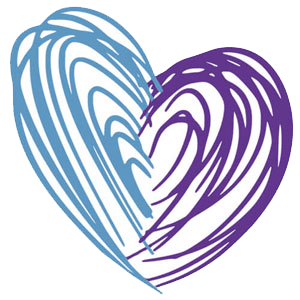 Terri .
Viewing 1 post (of 1 total)
Author

Posts

June 17, 2011 at 11:12 am

#28264

Terri

Hey everyone, let me start off by saying I'm happy I found this site to help me with my questions. I hope that no one will judge me by my story and will help me with my current sitaution.

Well where should I begin…
Im 20 years old but will be 21 in 2months and I'm currently in my third year of college. I have been pregnant before with my boyfriend who I've been with for 2 years. With my first pregnancy, which was about a year ago (2010 January) I was away in Maryland going to a University studying Sports Psychology. I found out that I was pregnant before returning from winter break. I was extremely scared to tell my parents so I decided to write them an email. It tore my father apart. They told me if I decided to keep the baby they would cut me off completely. Not paying for college, my car insurance, my medical insurance or anything that would contribute to the "mistake" that I've made. Not to mention my parents didn't like my boyfriend because he wasn't in college and wasn't on thr road I was headed on. And now that I had become pregnant it made eveything much worse. I became depressed because he said I hurt him by "making the biggest mistake of my life" [Which I believe was the most beautiful thing in my life] and it had to be fixed. Which meant to have an abortion.

As time went on I became even more scared because my dad began to threaten me. He would say that if I didn't have immediate termination he would kill me then kill himself. Needless to say I am still alive however, my child isn't. I was forced to a the abortion that I was completely against. But I was so afraid that my dad would hurt me that I was scared into making the biggest mistake of my life. I was so embarrassed and hurt that I couldn't tell my boyfriend who was also against abortion that I actually killed his child…So I lied. I told him that I had a miscarriage. He was hurt so much that he cried for days. He thought it was his fault because he was stressing the sitaution with my dad. To this day I can't look him in his face to tell him the truth.

After returning to school I became depressed and eventually stopped going to class and eventually flunked amost of my classes. I was so hurt by the decision that I made I couldn't focus on anything except the abortion. I prayed that God would forgive me for doing what I did in hopes of moving on with my life. But the reality of it was, abortion isn't something you can forget about. It stays with you throughout your life no matter how hard you try to forget it.

Now that its 2011, I have gotten myself together and returned to a closer school in my hometown. Things were going good and I couldn't be more happier. But now here comes the BIG possibly that I might be pregnant again. Im not really sure but I think I am. I feel some subtle differences within my body even though the last day we had unprotected sex was only a week ago. As women we know when something isn't right about our bodies and I currently have that feeling now.

QUESTION:
I know that IF I am I will NOT have a abortion. My only concern now is how to tell my parents I am [ if the pregnancy test comes out positive] pregnant AGAIN by someone the hate. I am most afraid that I will lose my close relationship with my parents and that they will stop paying for me to go to school, kick me out, and take my car. They will make things alot harder for me if I decide not to kill my baby. What should I do? How do I tell them that I am pregnant? How do I keep a close relationship with my parents without having to kill my child? Pleae anyone with any helpful advice please comment.

Thank You!

Author

Posts
Viewing 1 post (of 1 total)
You must be logged in to reply to this topic.
Keymaster
|
Moderator
|
Participant
|
Spectator
|
Blocked
|
Senior Moderator
Additional Forum Statistics
Threads:
5,099,
Posts:
22,124,
Members:
22,743
Most users ever online was 2 on January 10, 2018 7:54 pm