This topic contains 12 replies, has 9 voices, and was last updated by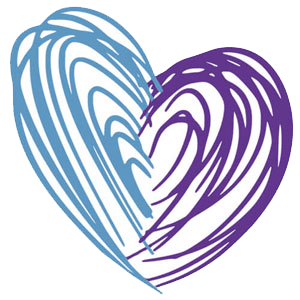 camille laudato .
Viewing 13 posts - 1 through 13 (of 13 total)
Author

Posts

March 23, 2011 at 12:54 am

#28098

Phoebe Gould

[i]Hey:) I was wondering if anyone has any names suggestions/ favorite names for either boys or girls?

I'm completely lost for inspiration:/
But, obviously depending on how things go with Nathan, the l.o's last name will either be Gray (Nathan) or Gould (Me)

Not fussy, I'd seriously love any suggestions.

(and, I only posted here because I wasn't sure which forum to post it in :S)

Muuuch love guys, Phoebe♥[/i]

March 23, 2011 at 1:59 am

#28099

Anonymous

For girls; Skyler, Marie, Leah, Emily, Olivia, Chloe, Lily, Hayley, Aubrey, Carly and Riley.

For boys; Bryson, Mason, Joshua, Austin, Sebastian and Vincent.

I hope I helped :). Congrats on your bundle of joy!

March 23, 2011 at 10:11 am

#28100

Anonymous

[i]For boys: James, Daniel, Mason, Tyler, Bryden, Brody, Elias (:

For girls: Maria, Mia, Bree, Riley, Lauren, Victoria, Magan (:

Those are just some of my favorite names ♥ Hope this helped a little bit (:[/i]

March 23, 2011 at 11:35 am

#28101

cassondra

for girls: spencer;hannah;abbey;evie or carly

for boys: caylin;liam;elvin;alexander;ethan or joshua

or you can go and look at names for babys born in seasons for example liam is a winter name.

hope you do find the right name for your child… 🙂

March 23, 2011 at 11:27 pm

#28103

Kathryn

For boys, some of my favourites are Damian, Sean, Ned, and Liam.

For girls, Hayley, Abby, Eliza, Anthia, and Shannah.

I love the name Logan too; I've heard it on both guys and girls. My puppy's name is Tayla, we really like it.

Hope this helped a little 🙂 All the best!

March 29, 2011 at 12:44 am

#28118

Jenna

I am dating my little girl Ella Rose.

I really like old fashioned names:

Mary
Mariam
Vincent
Edward
ect. 🙂

April 17, 2011 at 2:04 am

#28178

Amber

For girls:

Lexi (Alexandria)
Khloe
Molly
Leah

For boys:

Aiden
Nathan
Ian

April 17, 2011 at 6:43 am

#28179

Phoebe Gould

[i]Thanks, you've all come up with tons of great names.
I had my first scan the other week, it is a boy! Thought so, but at least we know now.

So, boys name are crucial now. But at the moment we're really hooked on Aiden, Aaren, Ethan and Liam. And we've decided that whatever happens, Riley is going to be the middle name.
Although, any other suggestions still would be awesome :).[/i]

April 17, 2011 at 10:25 am

#28180

Anonymous

try these for boys: Dante,Vergil,Leon,Javier or Nero 😀
haha Rock on!

June 9, 2011 at 8:08 am

#28251

Jacki

(What i'm considering for my baby)
Boys: Jonah Joel Joseph Cristopher
Girls: Bonnie Adilida June Alice
Congradulations:)

September 29, 2011 at 10:56 pm

#28358

Amy Bloomer

My son's name is Mason James if he was a girl I would have named him Abigail Jane

October 2, 2011 at 1:51 pm

#28362

Jessica

Girls :

x. Lexie (alexia)
x. Eva- mae
x. Lucy- Louise
x. ellie
x. Elisha

Boys:

x. Sean
x. Lewis
x. Callum
x. Alfie
x. Riley
x. Brooklyn

October 8, 2011 at 12:58 pm

#28371

camille laudato

for me Caleb Riley is good

Author

Posts
Viewing 13 posts - 1 through 13 (of 13 total)
You must be logged in to reply to this topic.
Activity within the past 24 hours: 1 user and 4370 guests
Dnash76sug
Keymaster
|
Moderator
|
Participant
|
Spectator
|
Blocked
|
Senior Moderator
Additional Forum Statistics
Threads:
5,100,
Posts:
22,125,
Members:
22,748
Most users ever online was 2 on January 10, 2018 7:54 pm