This topic contains 13 replies, has 10 voices, and was last updated by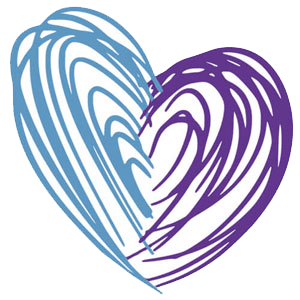 Yolandi Brindeau .
Viewing 14 posts - 1 through 14 (of 14 total)
Author

Posts

March 12, 2007 at 10:09 am

#15787

Anonymous

Im 17 years old and am due to have triplets in October but am scared. These babies would not be on the way had i not been raped and now im left with this. The guy is in jail but i dont believe in abortion so i have to carry them. Im a cheerleader and dont know anything about pregnancy or being a mother. Id ask my mom but she died when i was 12 and my dad when i was 4. Its just me and my sister who isnt a mom.please help me.

March 13, 2007 at 8:30 am

#15800

Meagan Weber

Hey Im so sorry that you are going through such big things at your age. I lost my mom when I was 19 (now 25) and I wish I could talk to her sometimes. I actually pretend sometimes even though I know she cant hear me….I just forget what it feels like to call someone mom. So I know I visited your page and commented on your "tripple blessing" I didnt realize you had been raped. Thank you for choosing to keep your babies. You are in the right place and I know that there are many ladies on here that would love to mother you 🙂 I am not that much older and I know that I could not replace your mom but I would love to encourage you as a mother (I have 2 and 1 step) I know that Jesus loves you and He knows your hurt so please let Him into your heart and allow Him to guide your every move. He has helped me so much. When I read my bible I find so many things to live out in parenthood. And alot of the ways I parent my children are inspired by Gods word rather than how I was raised. Not having birth parents around to give advice can be hard but we do have an instruction manuel….the bible. I was a single mom for 4 1/2 years and I just got married in November. Children can be difficult and life will always be tough whether you have kids or not so keep your head up and KNOW that God will provide for you and He will see you through this and He will bring women into your life and a husband one day to help you be the mom He has created you to be. It takes someone with alot of love to raise tripplets. So embrace motherhood and use this experience to encourage others to not give up…….Love and Prayers ….Meg

March 13, 2007 at 8:41 am

#15801

Brenda Simons

hi…i'm so srry to hear that u were raped…it's good that he's in jail though. omg triplets?!…that's got to be hard, i'm due with my lite oy June 8th and i think it's hard enought o be having only one!….my mom died when i was 14, i'm 17 i turn 18 in april though..althoughi do have my husband's mom to help, we got married Feb 2nd 2007, the day after we found out we are having a boy….are you ging to keep the babies or give the up? just wondering…

March 14, 2007 at 10:41 am

#15853

Anonymous

hey,
im going to keep the babies but im not sure how ill do this haha. We had a HUGE scare when i fainted at cheerleading while visiting and spent from 9:00 pm the 11 to 6:30 the 13 in the hospital. Were all ok but it scared every1

No parents atall to care but it may be for the best but i miss them so much

March 15, 2007 at 2:08 am

#15860

Nicole Kirby

All I can say is: "Good Luck…"

I was wondering… is the father of the babies… going to have any part in their life? How are you doing?

Nicki

March 18, 2007 at 5:26 am

#15943

claire hornsby

sorry to hear about you being raped.i know what thats like. are you excited to be having the triplets? i am only 12 weeks but omg im nervous.:(

March 19, 2007 at 4:40 pm

#15961

Ava Taj

Im so so sorry for the things youve gone through, grieve is hard enough especially both parents and being raped on top is just too much for one person to deal with. Make sure you take advantage of any counsolers/psychologists and etc or any programs that they may offer in your area. How old is your sister? For you, its a crisis situation, but keep your head up and relax. PLEASE, if you want those children, you HAVE TO relax, i know its hard but you have to. Good luck hun

March 21, 2007 at 2:44 am

#15984

stephanie Bytheway

Omg, i cant belive wot u have been thorught, i admire u strength, all i cant say is stay strong, are u goin to keep the babies or give them up for adoption. . .??

If u are keeping the babies bein a mom jus comes natrually, well thats wot im hoping, as i 2 know very little about being a mom or pregnant. xxx

March 21, 2007 at 4:34 am

#15990

claire hornsby

i agree with what you have said. it is hard and i cant imaging dealing with grieving and rape. it's bad enough with rape on its own. 🙁

March 23, 2007 at 9:44 am

#16117

Destiney M.

scary situation, makes everything a little mroe intense because its twins.. its always good to have parents to help you through things, but honestly there a questions they would still forget and or may not be able to answer. my mom passed away 3 years ago when i was 13.. i got family thats been pregnant. but i dont really ask them things, there isnt much they could tell me that a doctor couldnt.. but if you want to know if things are normal, like the things your feeling then youve always got us girls on this site.

March 23, 2007 at 3:22 pm

#16133

layna m

wow triplets! (I'm 17 and pregnant too) I'm soooooo super glad that you arent going to have an abortion. Even if your sister isnt a mom, sisters are valuble. I have a sister who's 2 yrs younger than me and we are best friends. Maybe look into adoption?

March 24, 2007 at 5:31 pm

#16180

siobhan ann wilson

March 28, 2007 at 12:30 pm

#16324

Anonymous

just incase anyone didnt hear i lost one of the triplets and now have 2 healthy babies on the way

April 4, 2007 at 9:23 pm

#16578

Yolandi Brindeau

This is not soooo tuff since you already decided to go through with the pregnancy. By the way, you are very very brave and you are a wonderful person. Do you know what???? You dont have to worry about anything since you already passed the most difficult part of it all!!! THat was making the decision of keeping the babies.
I dont know you, but I am proud of you. You will see that those three little human beings will shower so much love on you that you will just forget abt anything bad that happened to you.
Just relax, take it easy and be positive. Being a mother is not something anybody can tell you how to do it. It will just come naturally and you will be a GREAT mom!!!!

Good luck with your pregnancy and PLEASE PLEASE keep us updated with the development of the three little sweethearts!!!

Love Yolly

Author

Posts
Viewing 14 posts - 1 through 14 (of 14 total)
The topic 'im 17 pregnant and scared' is closed to new replies.
Activity within the past 24 hours: 0 users and 4517 guests
Keymaster
|
Moderator
|
Participant
|
Spectator
|
Blocked
|
Senior Moderator
Additional Forum Statistics
Threads:
5,100,
Posts:
22,125,
Members:
22,749
Most users ever online was 2 on January 10, 2018 7:54 pm